Homecoming festivities October 13-14, 2023
At Home with Oregon State

Exciting events, familiar friends and new memories are waiting for you. Join Oregon State University's homecoming celebrations this Oct. 13-14. Beavers past and present will reunite for a celebration of community, athletics and the beloved traditions and experiences that form a permanent connection with OSU and each other.

We can't wait to welcome you back to campus for memorable activities before we cheer for an Oregon State victory against the UCLA Bruins on Saturday, Oct. 14 — go Beavs!

Grab your orange-and-black garb and come along for the festivities. See how the campus has improved and reminisce about the things that are exactly the same as you remember from your OSU days.

During Homecoming 2023, the OSU Alumni Association is excited to:


Celebrate your OSU class reunion! If you graduated in 1953, 1963, 1973, 1983, 1993, 2003, 2013 and 2023 – this is your year! See below for more reunion information.
Recognize the students named OSU's 2023-24 Homecoming Court Ambassadors.
Rally Beaver Nation at special themed tailgaters and cheer OSU to victory against UCLA (purchase your homecoming game tickets)!
Host the 7th Annual Multicultural Alumni and Friends Tailgate.
Tailgate with Beavs at the OSUAA Tailgate Town, presented by OCCU at the Alumni Center

Celebrate your reunion at Homecoming, Oct. 13-14, 2023
It is a tradition to welcome alumni back to campus during Homecoming and OSU welcomes all alumni and family to see campus and reconnect the weekend of Oct. 13-14, 2023. This year, we are giving special recognition to graduation years ending in "3". If you graduated in 1953, 1963, 1973, 1983, 1993, 2003, 2013 and 2023 – this is your year!
Attend campus events and connect with alumni at the OSU Alumni Association pre-game Tailgate on Oct. 14. Join us 3-hours before kickoff at the Alumni Center for great food, conversation and fun. You can also pick up your reunion pin and for the class of 1973, we will have your 50th reunion golden medallion – wear them proudly to the game!
During the morning of Oct. 14, there will be an annular solar eclipse and Corvallis is right in the path for best viewing. Save the date and check back here for more information about how to view the eclipse on campus. To learn more about an annular solar eclipse, how to view it safely and what to expect visit NASA's page dedicated to this eclipse.
Looking for a way to connect with your classmates before the big game? Find them on OSU Connections.
Sign up on OSUConnections.org to connect with other members of your class. Simply enter your class year into the search box to see who is there. Encourage others to join to broaden your connections.
Stay connect all year and keep learning with Oregon State.
Stay connected all year with educational online programming from OSU and the OSU Alumni Association: ForOregonState.org/Events.
Our Alumni Fellows program, Travel Talks, Changemakers, Ask Alumni and other online events are a great way to learn about what is happening at OSU and for continuing education opportunities.
Looking for a hotel room for Oct. 13 and 14?
If traveling to Corvallis for Homecoming we suggest booking your hotel rooms early! Most hotels in Corvallis and Albany require a two-night minimum on football weekends.
Best Western Plus Prairie Inn, Albany, OR
$269 plus tax, per night. Two night minimum.
Booking link: Best Western, Albany
Rooms will be held until Sept. 29, 2023 or until this block is full.
Photography and video notice:
Photos and videos from this event may be used in Oregon State University promotional materials. By attending these events, you consent to have your photo taken and appear in videos and allow use of these photographs and videos by OSU, the Foundation or the Alumni Association for promotional purposes.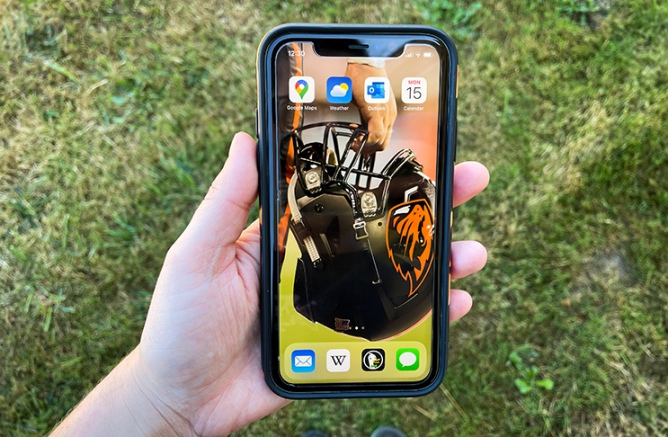 Beav-out your screens
There's no such thing as too much Beaver pride!
Enjoy these downloadables for your phone, Zoom or coloring adventures.
Plus, try out one of our alumni-inspired tailgate recipes!
Click Here!