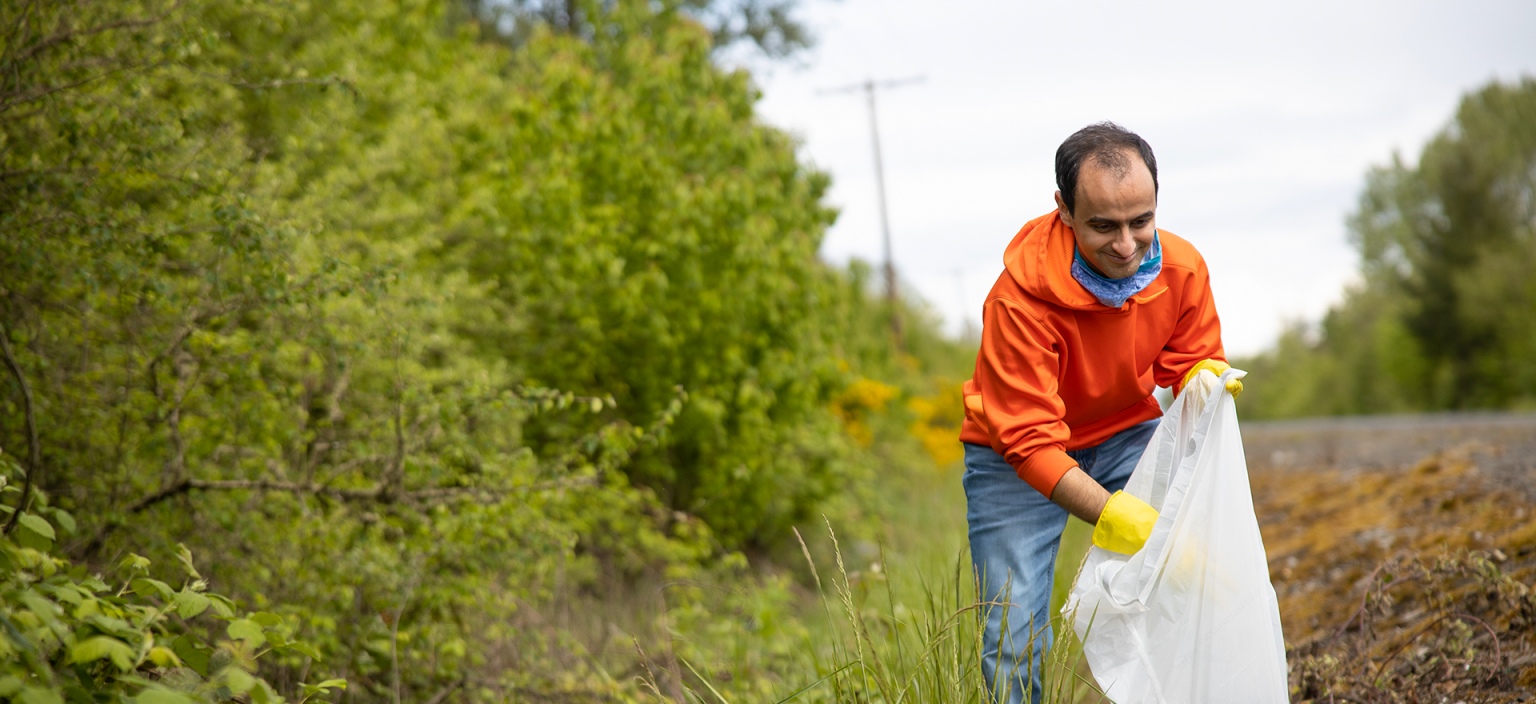 Volunteer With Beaver Nation
Hey Oregon Staters! You want to get involved, show your Beaver spirit and advocate for the university you love. And you've come to the right place!
Volunteer opportunities with the OSU Alumni Association range from annual service projects, like the OSU Days of Service, to regular ongoing engagement efforts, like serving as an Alumni Career Ambassador.
Browse the volunteer opportunities below and learn about the various ways you can make an impact and advocate for the OSU campus, students, alumni and friends of the university. Let us know what volunteer groups you're interested in by filling out this interest form.
Volunteer Opportunities

Serving as an Alumni Career Ambassador is a great way to help other Beavers grow their careers. This is a flexible volunteer position that works with the OSUAA alumni career development director.
Examples of how an OSU Alumni Career Ambassador can get involved:
Post or comment on OSU Connections and the LinkedIn Beaver Careers Group and re-share posts on your personal feed to encourage people in your network to also join the groups
Assist with online marketing of alumni career events and programs. Example: Forward emails about events, share about events on social media
Talk with alumni or students who reach out to get career goal assistance
Provide input on alumni career programs
Participate in virtual or in-person alumni events
Refer OSU alumni to appropriate alumni career services (e.g., career consultations, résumé reviews, online career connections, in-person career development events)
Post/like or share on social media for alumni career topics (e.g., via Twitter, Facebook or LinkedIn, or on the LinkedIn Beavers Careers group and OSU Connections)
Work with an OSUAA program directors
Stay connected with alumni, faculty, students and staff
Support the success of other Beavers in the workplace
Expand professional network by collaborating with OSUAA staff and members, and community organizations

Job shadowing can serve as an important aspect of the career decision-making process for students. Of course, classroom and on-campus experiences are integral to a student's learning, but job shadowing gives students the opportunity to visualize what their career might look like in a more realistic setting.
Learn more about how you can apply to be a host for OSU's Job Shadow Program.

Serving as a presenter for the OSUAA Career Webcast Series is a great way to be involved with alumni and students, share knowledge, and meet other presenters and speakers. As a presenter, you provide online career platform programming to a diverse alumni audience and expand volunteer opportunities for alumni and students.
Responsibilities include:
Working with the OSUAA alumni career development director to identify presenter topics
Providing content and PowerPoint slide information to OSUAA
Assisting with developing poll questions for the audience
Communicating with other co-presenters on webcast content and outline
Assisting with marketing webcast within your networks
Participating in the live webcast
Learn more and sign up to be a career webcast series presenter.

Alumni groups and networks are central to the OSU Alumni Association's commitment to engage alumni and friends in the life, promotion and advancement of the university. We offer a range of interest-based, identity-based, regional and international networks, as well as networks for select colleges at OSU.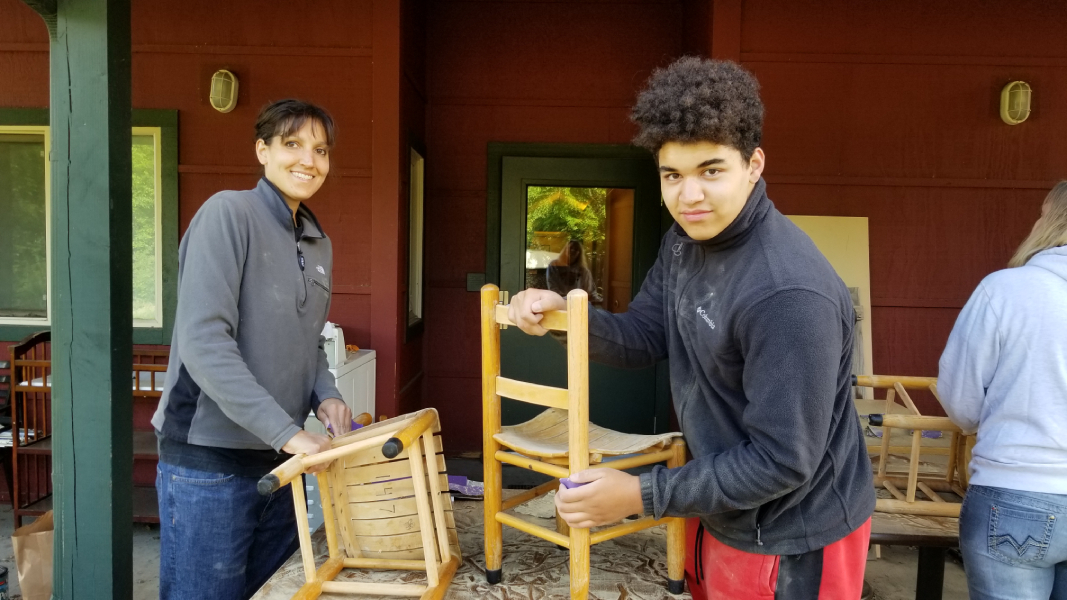 Our annual service project, OSU Days of Service, is a celebration of our global Beaver community making positive changes. Every year alumni and friends of OSU take the community spirit of Beaver nation to the streets and online to make a difference.
With opportunities to volunteer, inspire through gratitude and donate, you can get involved and host an in-person or digital project wherever you are. Volunteer with an existing organization, spread the word about a digital project you are passionate about or donate to support OSUAA programs and student scholarships by making a gift.
Keep an eye out for more information and resources on how to get involved as a Day of Service project host.
Regional Volunteer

The regional volunteer role is perfect for alumni looking for a short-term commitment, and it is especially tailored for those alumni and friends who want to get involved for the first time.
Responsibilities vary, but can include:
Helping to promote OSUAA regional activities and events among your personal networks
Assisting with event setup and cleanup
Helping with registration on the day of an event
Providing feedback on venue selections and timing
Participating in quarterly or monthly regional hub calls in selected markets
Planning an alumni activity/project/event in your area. Past activities have included music festival outings, fun runs, OSU and/or a local sports team attendance, happy hours, etc.
Learn more about Regional Networks and fill out our Volunteer Interest Form.
Reunion Committee Member

Celebrating your class reunion or reuniting with a club or affinity group on campus is truly a high point in the year, and we look forward to working with volunteers to help guide programming and to reach out to classmates to help folks reminisce and reconnect.
Volunteer responsibilities

Reaching out to former classmates to encourage them to attend the reunion
Helping guide the program, speakers and other activities
Sharing interests and other feedback for successful planning and implementation
Determining the class/affinity gift with support from OSU Foundation and OSU Alumni Association staff
Acting as ambassadors at the event and ensuring everyone feels welcomed and included
Learn more about Reunions and fill out our Volunteer Interest Form.
Interested in volunteering with any of the groups or networks above? Follow the link below and fill out the volunteer form to get involved.