Jacobs-Root Endowed Professor in Food Science and Technology
December 31, 1995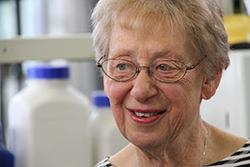 The Jacobs-Root Endowed Professorship, awarded by position to the head of the Department of Food Science and Technology, was established in 1996 when Robert and Betty Root of Medford combined their donation with a gift from Jaclyn Jacobs Rusch. All three are OSU graduates.
Rusch was the first woman to begin as a freshman and complete her degree in OSU's Department of Food Science and Technology. The Jacobs name of the professorship comes from her father, Ernest Engler Jacobs, who worked for many years as a chemist with Lyons Magnus, a food-processing company in San Francisco. Ernest Jacobs supervised a large maraschino cherry production facility, and thereby became a close friend of OSU professor Ernest Wiegand, inventor of the maraschino cherry. Rusch wanted to memorialize her father and perpetuate his work by honoring the friendship he'd developed with Professor Wiegand and Oregon State.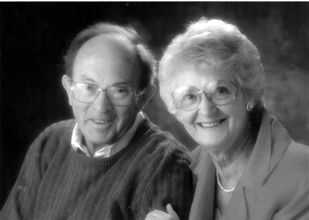 Bob Root, a 1938 graduate in horticulture, also became associated with Professor Wiegand as a graduate student in the Department of Food Science and Technology. While at OSU, he met his wife Betty, a 1942 graduate in secretarial science. Two of their three children also are Oregon State alumni, and the third has served on the board of the E.R. Jackman Foundation. Bob was president of Myron, Root, & Company (later Sabaroso), a fruit growing and processing business in Medford. He also served as a member of the state legislature (1952-53), was appointed chairman of Oregon's Telecommunications Advisory Committee in 1977, and was selected as one of three non-lawyers on the Board of Governors of the Oregon State Bar in 1984. He passed away in 1997.