Linus Pauling Institute Endowed Chair and Director
December 31, 1996
The Linus Pauling Institute Endowed Chair at OSU was created soon after the institute moved from Palo Alto, California, to Corvallis in 1996. As a result of negotiations between OSU officials and the Board of Trustees of the original Linus Pauling Institute of Science and Medicine, the institute's cash assets were donated to the OSU Foundation, creating an endowment to perpetuate the chair. The donation was matched by the state of Oregon.
The endowment continues to grow through contributions from friends of the Linus Pauling Institute. Funds from the endowment support the research of an internationally recognized expert in nutrition, and the promotion of nutrition and health-related issues around the world.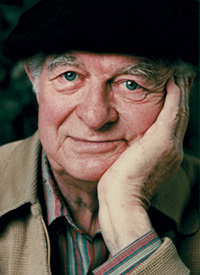 Linus Pauling, a 1922 OSU graduate in chemical engineering, remains the only person ever to win two unshared Nobel Prizes. Acclaimed as one of the greatest scientists in history, Pauling co-founded the institute as a nonprofit research organization in 1973. LPI is renowned for its scientific work in the fields of nutrition and human health, and has made notable contributions in the fields of aging, heart disease, cancer, and neurodegenerative diseases.
At the time of the institute's move to OSU, former university president John Byrne called it "extraordinary news for Oregon State and the state of Oregon. We believe having the Pauling Institute at OSU will help to focus international attention on the quality of research in the Pacific Northwest. We are also confident it will stimulate new opportunities for scholarly exchange and the creation of new knowledge at Oregon State."