Supporting Ag and Public Health in Oregon Forever
December 7, 2021
Tillamook, alumni couple create scholarships to help generations of Oregon students
Nancy '71 and Kent '71 Searles are hardworking, salt-of-the-earth, no-frills kind of people who "just want our money to do good."
The Oregon State University alumni couple who became members of the Harris Society in 2021 thought the best way to accomplish this was to fund scholarships at Oregon State with a preference to support students from eastern Oregon who demonstrate financial need.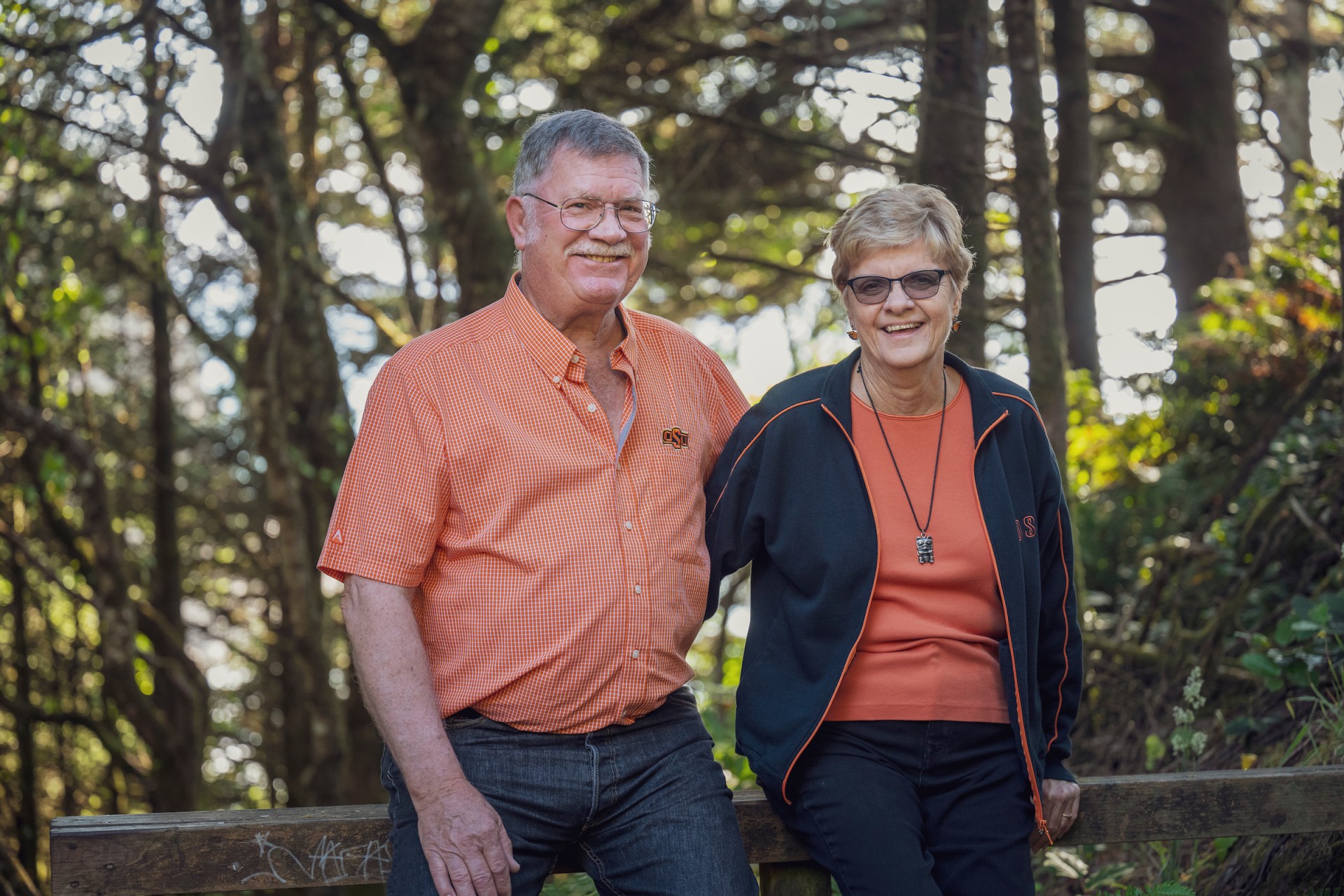 The Searles' created the V. Kent & Nancy J. Billingsley Searles College of Agricultural Sciences Scholarship Endowment Fund and the Nancy J. Billingsley & V. Kent Searles College of Public Health and Human Sciences (PHHS) Scholarship Endowment Fund. Not only are the couple making current-use gifts to support scholarships and help students right away, but the Searles also donated the bulk of their estate through a planned gift to create endowments so the scholarships will be funded in perpetuity.
"When we croak, the OSU Foundation is going to be able to set up full tuition scholarships for a number of students in both colleges," said Kent, with Nancy chuckling in the background.
The couple was inspired to create the scholarships after seeing how a college education improved their lives and the lives of their nephews, several of whom the Searles' have supported through college.
"My education opened doors for me that I didn't even know existed," Kent said. "The reason we are establishing scholarships is because we want to help other students have that opportunity."
'An extremely heavy dose of responsibility'
Kent was raised on a farm in Wallowa County, Oregon — a county located in the far northeastern corner of Oregon whose population has stayed around 7,000 people since the 1930s. On his family's 1500-acre farm, Kent "was basically a board-and-roomed hired man" working alongside his older brother doing any number of laborious tasks.
"Growing up on a farm gave me an extremely heavy dose of responsibility, which served me well throughout my career," he said.
His upbringing also made him realize the hardships of farm life. Kent has strong memories of his father working with lenders time and time again, often owing more money than the farm was worth.
As such, Kent enrolled at Oregon State University and joined Alpha Gamma Rho. To pay for his education, Kent had $1000 from his grandparents and money he earned from raising cattle; but it wasn't enough to pay for all four years.
"Because I came from a small town, I didn't understand or know about financial aid," said Kent who was the first person in his family to graduate from college. "A friend introduced me to it, and I started asking questions. Through that process, and the fact that I had pretty good grades, I ended up with a scholarship."
Finding love and careers at OSU
Nancy was a city girl, having grown up in Portland to two college-educated parents, her father a 1934 Oregon State alumnus.
"There was absolutely no question that I would go to college, it was a done deal," said Nancy, who majored in home economics with a minor in business and merchandising.
Nancy and Kent say their Oregon State experiences aptly prepared them to have successful careers — Kent as Watermaster, and Regional Manager, for the Oregon Water Resources Department for 27 years; Nancy as a department store manager and clothing buyer. The couple retired in 1998, both at the age of 49 years old.
During their retirement, the Searles' began volunteering their time for several Oregon-based organizations, including Oregon State's E.R. Jackman Friends and Alumni Board and scholarship committee, Oregon Farm Bureau Scholarship Committee (which they still serve on 15 years later), and several other state and national nonprofit organizations. Additionally, Nancy was a member of the PHHS campaign cabinet for Oregon State's first fundraising campaign.
Scholarships create well-adjusted lives
Not having any children of their own, Nancy and Kent — who celebrated their 50th wedding anniversary in 2021 — decided to support their nephews as they pursued college degrees.
"Once they graduated, we thought 'you know, it felt really good to help those guys,'" Kent said. "So that's when we started looking at funding scholarships."
Kent and Nancy chose to create scholarships in the colleges of Agricultural Sciences and Public Health and Human Sciences because those colleges are most closely aligned with each of their degrees, interests and careers.
"The College of Ag Sciences basically goes back to my roots. A lot of those kids that grow up on farms have more responsibility than about any other place they could have grown up," Kent said. "For me, it's to allow those kids, who have grown up with those responsibilities, but without the resources, the opportunity to get an education."
Nancy agreed and added, "We would like to convey, especially because of the way Kent was raised and how he got to college, that college can change your life for the better. We just hope we can help students achieve successful careers and happy, well-adjusted lives."
Giving students a well-rounded college experience
Several of the students who have received the Searles' scholarships said the funds have allowed them to be more focused on their studies and to accomplish their goals.
"The generosity of scholarship donors like Kent and Nancy gave me great peace of mind during my time at Oregon State," said College of Agriculture Sciences graduate Ruben Mendoza, '10, M.S. '13. "This allowed me to really focus on my academics and accomplish my scholastic goals, leading me to where I am today. The sense of friendship and family connection I have with them is something I truly treasure."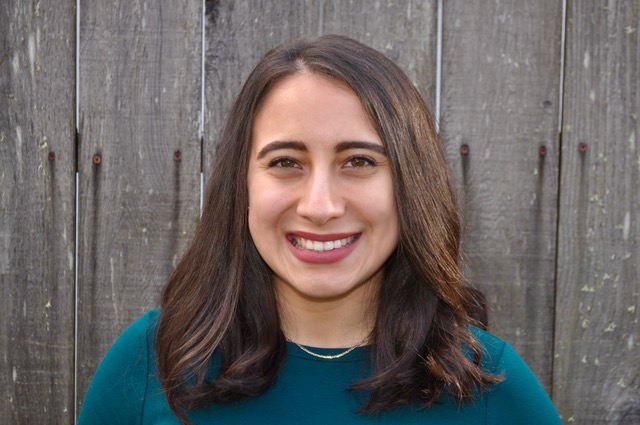 "I'm really grateful that I received their scholarship," says scholarship recipient Karina Reardon, '17, MPH '19, from the College of Public Health and Human Sciences. "It made a big difference for my life and for my family because it helped fund my education." She went onto earn her Masters of Public Health and now works for the Oregon Health Authority.
To learn more about how you can plan tax-wise gifts and help support OSU students for generations to come, contact Jennifer Milburn, Senior Director of Gift Planning at Oregon State University Foundation, (541) 737-6125 or Jennifer.Milburn@osufoundation.org.