The spark of inspiration spreads quickly in a tight-knit community like Beaver Nation.
July 29, 2020
By Jordin Letusick and Julie Cooper, '18
The spark of inspiration spreads quickly in a tight-knit community like Beaver Nation. So in the midst of a health pandemic and resulting tough job market, one Oregon State alumnus decided to create a podcast that elevates the stories and advice of the community that gave him a boost when he needed it.

Presented by OSU Next, in partnership with the OSU Alumni Association, the What's Next? podcast features successful Oregon State alumni and asks the questions on everyone's mind.

How did they turn their ambition into a reality?

And how did they overcome challenges along the way?

Listen to their insights weekly and subscribe for updates about new episodes at osualum.com/whatsnext.

Before you meet the many voices featured in the podcast, read about its host, Cody Stover '15, below, and the alumni network that energized his career pursuits.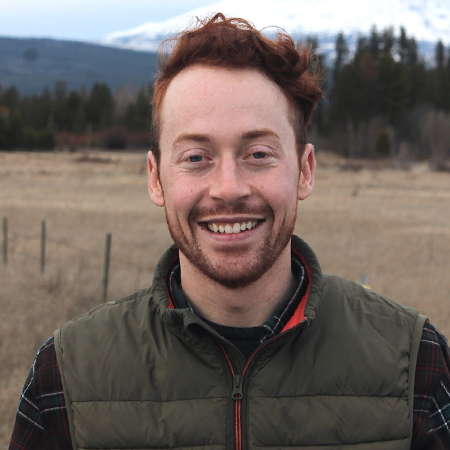 After spending almost year working abroad, Cody Stover '15 returned to Oregon only to find an unforgiving job market. But his trust in the Beaver community led him to his next role.
As a fourth generation Beaver, he decided to rely on the Oregon State University Alumni Association to build out his network by attending as many events as possible. Stover says, "It's very comforting knowing that there's always that community of people there to lean on for advice."
The event that changed everything for Stover was OSU Next's Adulting 101, a panel-based career seminar. Stover was able to land his new job as a Business Development Representative at Customer.io – an automated marketing communications system – through utilizing the connections he made with two of the panelists, Lori Rush '78 and Hallie Exall '14.
Stover noted that Rush helped him refine his vision, telling him to focus on what you're best at and really sell those aspects. "That was helpful because you can definitely get so caught up in the job hunt in trying to be this or that for this job or this application rather than leaning into your own true strengths," he says.
On the other hand, Exall started a networking domino effect for Stover by introducing him to some of her contacts within the industry. This is where his determination and perseverance came into play. Stover followed a web of connections, after two referrals and many relationships built, he landed his role at Customer.io.
The advice that Stover has to give to those on the job hunt is "Don't put that pressure on yourself, going there knowing who you are, what you want to do, and then let those relationships come naturally."