Julia Rosen, Ph.D. '14, sheds light on environmental challenges through journalism
May 9, 2023
By Jordan Friedman
It's rare that somebody has the ability to distill a scientific topic into language that anybody can understand – to tell a colorful story about a complex concept in a way that maintains your interest. Yet this is a feat OSU doctoral alumna Dr. Julia Rosen, Ph.D. '14, achieves every day covering science and the environment as an award-winning independent journalist and soon-to-be author.
Since earning a doctorate from OSU's College of Earth, Ocean, and Atmospheric Sciences in 2014, Rosen has written for outlets such as The New York Times, The Atlantic, Hakai and The Los Angeles Times, where she was a former climate reporter. This year, she has another accolade to add to her impressive list of accomplishments as an OSU Alumni Fellow.
The OSU Alumni Association honored Rosen this year for her impact on Portland and the state of Oregon. Dating back to 1988, the annual recognition showcases alumni who have distinguished themselves professionally and within their communities, with a focus in 2023 on those who reside in Portland and surrounding areas.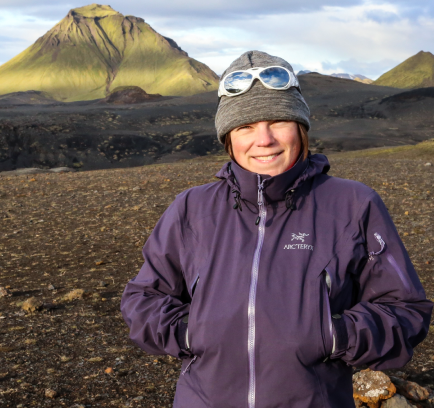 Writing stories that inspire change
In her writing, Rosen has brought national attention to the effects of climate change, especially in the Pacific Northwest and Oregon, showcasing her devotion to her home city of Portland.
In November 2022, in an article in High Country News entitled "How heat waves warp ecosystems," Rosen took a deep dive into soaring temperatures in Portland, which reached a record high of 116 degrees Fahrenheit that summer. These conditions had widespread and long-lasting impacts on ecosystems — and humans — throughout the Pacific Northwest.
It's stories like these that allow Rosen to make a difference and increase awareness. In a 2021 multimedia guide for kids titled "Bad Future, Better Future," published in The New York Times, Rosen leveraged storytelling and colorful illustrations to explore climate change and how people of all ages can help protect the environment.
"If we take action now, we could avoid the worst effects," Rosen wrote. "You can help decide."
Rosen's unique talent makes topics like earthworms and grass interesting and understandable for everyday readers. And her accolades speak for themselves. Rosen was a 2021-2022 Knight Science Journalism Project Fellow at MIT and her work has won numerous writing awards and honors, including being anthologized twice in the Best American Science and Nature Writing series.
She's now pouring her creativity into writing a book called Grassroots – it's about grass, nature and humanity.
Creating environmental awareness in Oregon
Rosen's interest in the environment was already apparent during her time at OSU. Advised by OSU Distinguished Professor Dr. Ed Brook, an internationally recognized paleoclimatologist, Rosen's doctoral work in geology explored polar ice cores to better understand the Earth's climate and why it changes.
Rosen has applied this deep understanding of climate to her career in science journalism, where, according to her Alumni Fellow nomination, "she creates an all-important bridge between research and humanity." Rosen also mentors early-career writers in science writing.
Many of Rosen's stories have a local angle. For a story published in Hakai magazine, she climbed aboard a crabbing boat and detailed how researchers and crabbers are working together to navigate changing conditions in the Pacific Ocean as dangerously low oxygen levels threaten crabs and other sea life. She has also written about the plight of a unique population of martens on the Oregon Coast, and the impacts of a genetically modified grass that escaped from test fields in the eastern parts of the state. Many of these stories feature insights from OSU scientists.
Rosen has also spread environmental awareness at a local level. In spring 2022, she served on Oregon State's Earth Day panel "Climate Crisis, Climate Hope," where she discussed the importance of acknowledging climate grief and despair and inspiring hope and action.
Her 2023 Alumni Fellow nomination reads, "In a time of global uncertainty, Rosen's voice evokes inspiration for a new generation of climate activists, advocates and artists. Her stories dispel misunderstandings about climate change, illuminate important yet little-known Earth science topics and impart the perils of a changing planet that command our utmost attention."