OSU Foundation - Gregory H. Macpherson
January 1, 2018
Mr. Macpherson is a retired partner from the law firm of Stoel Rives LLP, where he specialized in the field of employee benefits. He now manages the family farm where he grew up.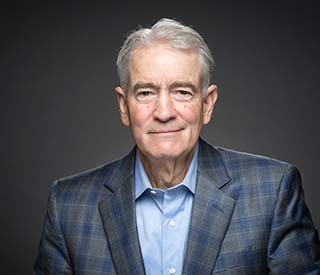 Mr. Macpherson has been active in civic life. He served three terms, from 2003 to 2009, in the Oregon House of Representatives. From 2009 to 2017 he served on the Oregon Land Conservation and Development Commission, including the last three of those years as Chair. Mr. Macpherson is a long-time member of the City Club of Portland, including service as President in 2015 and 2016. In 2009 his civic contributions were recognized when the Oregon Business Association named him Statesman of the Year, joining prior honorees that include Senator Mark Hatfield, Governor Barbara Roberts and University of Oregon President Dave Frohnmayer.
As an OSU Foundation trustee, Mr. Macpherson is a member of the Compensation and Talent Management Committee and the Committee on External Relations. In addition, he is a member of the Beaver Caucus Board of Directors.
Mr. Macpherson was born in Corvallis. He earned a bachelor's degree from Harvard University and a law degree from Georgetown University.