OSU Foundation - Lavance Northington
January 1, 2020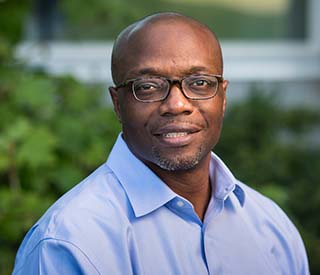 Mr. Northington is CEO of Cellgen Diagnostics, a privately held molecular diagnostics company. Based in Irvine, California, with R&D lab facilities located in San Diego, Cellgen's core technology is able to analyze a patient's blood to determine if their genetic profile is a match for a given therapeutic in just two hours. Cellgen's patent pending technologies enable precision medicine and will serve as a therapeutic guidance platform for cancer patients to ensure each patient receives the correct medicine at the correct dosage at the correct time. Before his work at Cellgen, Mr. Northington co-founded and was president at Soberlink, Inc., developer of the world's first connected alcohol monitoring device for addiction treatment. He has held leadership roles at several mid-market and startup firms as well as senior level sales positions at Fortune 500 companies like Avaya, AT&T and Verizon Business.
Mr. Northington served on the College of Business M.B.A. Advisory Council from 2002 to 2009.
Mr. Northington earned his B.S. in speech communication in 1988 and later earned his M.B.A. in 1990 from Oregon State University. He played football for OSU from 1983 to 1987 and served as captain in '86 and '87.