OSU Foundation - Margaret "Angela" Snow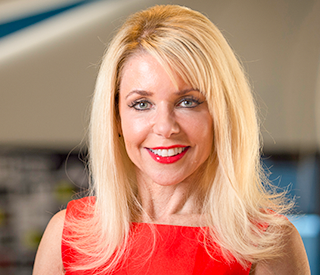 Ms. Snow is vice president of creative operations and design for Nike, Inc. in Beaverton, Oregon, a position she has held since December 2012. She was global director of creative operations for Nike Design from June 2009 to November 2012 and began her career at Nike in July 1983 as creative director in apparel and footwear. Ms. Snow has been a member of the College of Business (CoB) Dean's Circle of Excellence since July 2013 and serves on the OSU Leadership Steering Committee. She was honored by the CoB as a Distinguished Business Professional in May 2015. Ms. Snow joined the OSU Foundation board in July 2016, serving on the Committee on Trustees and the External Relations Committee.
While a student, she joined the Kappa Kappa Gamma sorority and was a member of the Memorial Union Program Council. Ms. Snow earned her B.A. in art from Oregon State University in 1981.