OSU Foundation - Richard "Dick" Evans
January 1, 2020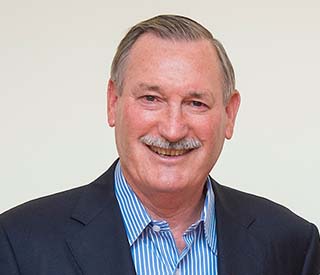 Dick Evans retired in April 2009 as executive director of London-based Rio Tinto PLC and Melbourne-based Rio Tinto Ltd., and as chief executive officer of Rio Tinto Alcan, a wholly owned subsidiary of Rio Tinto and the world's leading producer of aluminum. Previously, Mr. Evans was president and CEO of Montreal-based Alcan Inc. and led the negotiation of the friendly acquisition of Alcan by Rio Tinto in October 2007. His career with Alcan, which he joined in 1997, included a succession of management roles and global leadership responsibilities. Prior to joining Alcan, Mr. Evans served as corporate vice president of Kaiser Aluminum and Chemical Company, where he worked for 27 years. Mr. Evans is chairman of the board of Constellium, and is an independent director of CGI, a leading IT consulting and outsourcing company based in Montreal, Canada. He was formerly an independent director of Tyhee Gold Corp. and chairman of AbitibiBowater, now Resolute Forest Products.
Mr. Evans is a member of the College of Engineering Dean's Leadership Council. He was inducted into the Engineering Hall of Fame in 2008 and the Academy of Distinguished Engineers in 2001.
Mr. Evans earned his B.S. in industrial engineering from Oregon State University in 1969 and his M.B.A. from Stanford University in 1978. As an OSU student, Mr. Evans joined the Sigma Nu Fraternity and the Blue Key, Thanes, and Tau Beta Pi Engineering honorary societies. He lettered in track and field at OSU.
Mr. Evans has served as Desautels Executive in Residence at McGill University since 2009. He also serves as an advisory board member for the Global Economic Symposium. Mr. Evans was former chair of both the International Aluminum Institute and the Aluminum Association, and served as co-chairman for the Environmental and Climate Change Committee of the Canadian Council of Chief Executives.